So hi guys, just going to throw something up real quick for the weekend! We've been extremely busy with videogames as usual, but even more than usual somehow, so here's what I've been playing lately!
World of Warcraft Yep, still immersed in Pandaland, although these days I can at least drag myself away to play other games for a bit. It's amazing how great this expac is though, one of Blizzard's finest hours since the WC2/SC/D2 era. And I want a big strong Klaxxi to chirrup gently while I play with his antennae.
The Walking Dead I know I said there'd be a proper post on this, and I still intend to do that but I am astonishingly lazy so that post is not this post! Still, it's a genuinely brilliant adventure game set in The Walking Dead world which doesn't shy away from the sort of grim stuff in the comics and TV show, and it has a whole bunch of well-written and interesting characters, some of who you get really attached to. And then they die.
Liberal Crime Squad This was a game Toady One made before he became obsessed with Dwarf Fortress and, like that game, this is a pretty spergy and incredibly addictive devourer of time. It is a (very) satirical game based on American politics where, as the titular LCS, you set out to demonstrate to the country why the Arch-Conservative trend sweeping the country is a bad idea and to instead institute Elite Liberal laws. The big draw is the sheer variety of ways to achieve this. Break into a Corporate HQ and steal evidence of misdeeds, hack into government websites and deface them, seduce Judges so they act in your favor, go out into the street and protest, the list goes on and on.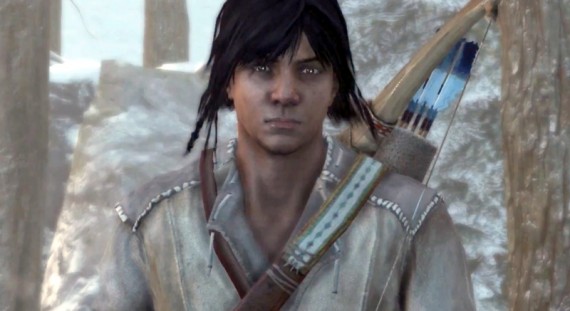 Assassin's Creed III This long-awaited continuation of the AC series is proving to be pretty much everything Pike and myself hoped it would be. It's an expansion of pretty much everything the previous games had, just as II built on the original massively. It's also a game in no real hurry; you don't even get control of Connor until several hours in (But that's okay because the guy you are instead, Haythem Kenway, is a superbly debonair gentleman) and the game isn't afraid of throwing some considerable soliloquies at you. The best of which has to be Ben Franklin's musing on his Advice to a Young Man on the Choice of a Mistress and why cougars are totally great.
Also there's some sprinklings of FTL and Project Zomboid in there!
What have you readers been playing lately, and are planning on playing this weekend? Do share your thoughts in the comments below!