I've been thinking a little bit lately about using a game to, well… do something besides "play the game". Here, I'll tell you where I'm coming from. Back when I was little– six or seven years old or so– we had a game called The Railroad Works.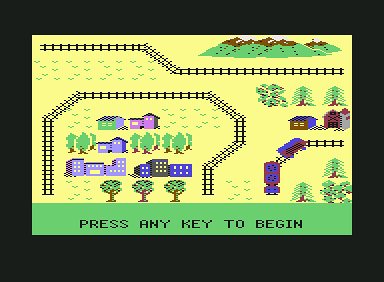 The game was basically supposed to be a model train simulator, and it was divided into two different "segments". The first segment involved building your train track and decorating it with various bits of scenery and the like that you were given, and then the second was playing a sort of proto-Railroad-Tycoon-esque game that involved taking goods from train station to train station and juggling schedules and whatnot.
If you think I ever played that second portion of the game, you'd be wrong.
The entire point of the game, to me, was to build the nicest, most picturesque scenic railroad route I could. There was no game strategy involved in where I placed my train stations and depots; there was only aesthetics. The game basically gave you several dozen grids (screens) on an overarching map and you could build in each of these grids and connect them, and so I made biomes and "zones" so to speak– here was the forest, here were the mountains, this was the farmland, this was the city.
Once I had finished constructing my masterpiece, I'd start the actual game proper, watch my train chug around my world for a few minutes, and then, satisfied, I'd quit. I didn't have to play the actual game. The joy for me was in the creating.
This is similar to how a lot of people today play Minecraft. While Notch is busy trying to introduce things like dungeons and monsters, most people play the game either as a UI for virtual legos or as a pixel art program. You'd think, before you've tried it yourself, that this wouldn't be as enthralling as it is. And then you try it and suddenly you can almost see why someone would spend weeks using Minecraft to recreate scenes from Pokemon.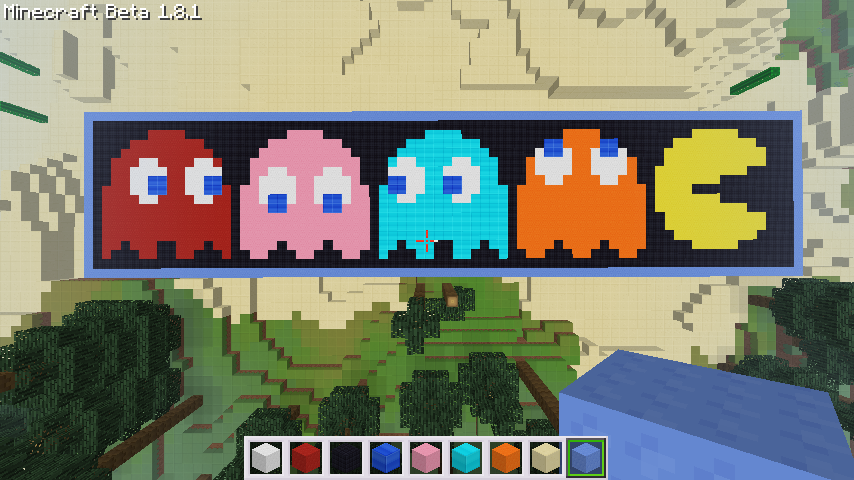 I think it's rather neat when people are able to take an open-ended game like that and do whatever they want with it. It usually adds more replay value than millions of optional sidequests/levels do, that's for sure.