Quite some time back I tried to figure out the infamous game Dark Souls. I really did. I dumped hours into it, trying to like it. But I didn't. I found it to be very puzzle-game-esque, which isn't exactly bad in and of itself, but trying to figure out the puzzle every time you want to beat a sequence just grew tiring to me– especially when you've been stuck in the same sequence forever.
However, several months later people are still telling me how wonderful and amazing this game is and so I've decided it deserves another shot. I've reinstalled it and having put a half hour into it so far I… uh… well my opinion hasn't changed much from last time. But I refuse to give up for at least another few hours! Eventually I am going to figure out this game!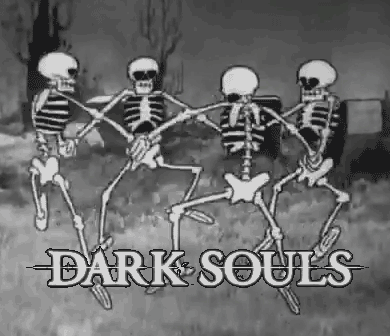 So that is what I am going to do. I am going to play this game, dagnabit, until I like it. Or at least until I remember that I've got a great Victoria 2 save going on right now. Probably the latter.
…yeah, let's face it, the latter is going to happen. Hey, it really is a great Vicky 2 save though. I'll tell you guys about it later.